WOW Summit is a must for any Business Owners or HR Managers who want to develop their enterprise through upskilling.
WOW Summit is a fantastic opportunity to see first-hand the quality of our trainers and facilitators who will be delivering our generously subsidised programmes in Autumn 2019. We will have keynote speakers presenting on the future world of work, and explaining why having a skilled, engaged workforce is the key to success in this rapidly changing business environment.
If you want to put the WOW factor into your business, attending WOW Summit is a MUST.
Mayo
Breaffy House, Castlebar
Registration Closed
Sligo
Radisson Hotel
Registration Closed
Our trainers and facilitators will be showcasing some of the subsidised programmes available to businesses in the Mayo, Sligo, and Leitrim area. We will also have representatives from local support agencies addressing the skills agenda.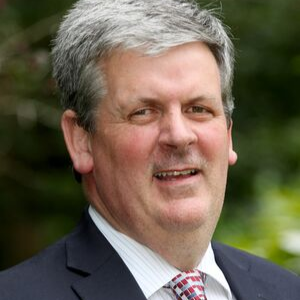 Felim McDonnell
ICE Group
Felim McDonnell is CEO of ICE Group and has seen it successfully grow from a small family business into the leading Recruitment, Training, and Outsourced Services Company based in the West of Ireland. A qualified engineer, Felim has a different outlook on life and business, and this summer ICE Group made international headlines by becoming the first Irish company to move to a 4 Day Week. Felim will share the story of his thinking behind this move, and how it is possible to create cultural change in a small business without disrupting customer service.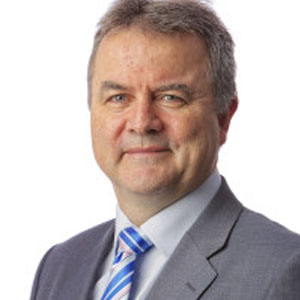 Vincent Leonard
LBS Partners
Vincent Leonard is Director with LBSPartners, with responsibility for Sales and Marketing. He is Black Belt certified through University of Limerick and has been the first point of contact for clients over the last 5 years. Vincent spent many years in Financial Services working in senior positions in investment banking and stockbroking. Vincent is responsible for marketing the firm's range of training programmes through its client base and business partners.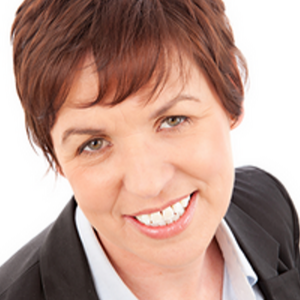 Tricia Cunningham
LEAP Leadership
Tricia holds an MSc in Training & Development and is a co-founder and director of LEAP Consultants, one of Ireland's leading providers of management and leadership development programmes. Tricia has extensive experience and expertise in developing programmes for SME's, with a hugely successful track record in assisting leaders and managers in understanding themselves, their strengths and how to maximise their impact on their organisation. Tricia will share some insights into how focussing management team capabilities increases the overall business performance.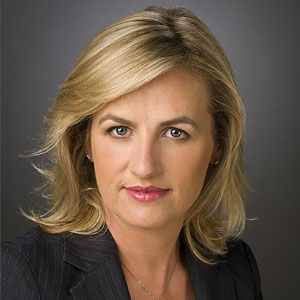 Marina Bleahen
ActionCOACH
Marina Bleahen is Managing Director of ActionCOACH, Ireland's largest business coaching & training organisation. She is a highly acclaimed, certified Business & Executive Coach and Trainer. With a proven track record of improving team performance and productivity, Marina will share her insights on how to increase sales and profits; how to make every employee in your business a profit centre; and how to transform disengaged employees into highly engaged leaders who are passionate about delivering results for your business.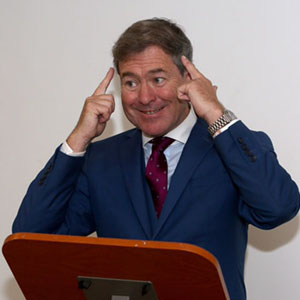 Pádraic Ó Maille
SMACHT
Pádraic Ó Maille is one of the leading trainers in the West of Ireland whose unique and high-energy presentation style has been inspiring and uplifting audiences in the West for a number of years. His books 'The Midas Power' and 'Rocking Horse Shit' have helped thousands of people to confront their fears and transform themselves into business and personal success. Pádraic will be sharing his personal insights and a toolkit on how to be 'Fully Charged. How to Energise Yourself; Your Team; and Your Customers.'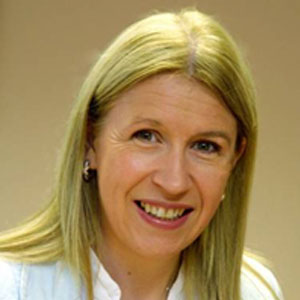 Margaret Cox
ICE Group
Margaret Cox has over 35 years of business experience, she is a Director of I.C.E. Group since 1995. Margaret holds an MSc. from Smurfit Business School and has professional educational qualifications in Finance, HR, and IT. From 1997 to 2007 Margaret served as a member of Seanad
Eireann. She has participated as a Board Member of Galway Chamber of Commerce, Galway City Enterprise Board, the National Economic and Social Forum, and Galway City Partnership. In 2010, Margaret was appointed to the Government's Expert Group on Future Skills Needs, where she served until 2017. She is also a member of the West Regional Skills Forum and the IBEC West Regional Executive Committee.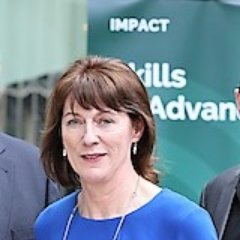 Mary Lyons
SOLAS
Mary Lyons is Director of National Innovation at SOLAS. She has worked as a researcher, lecturer and a skills development specialist with a wide range of learner profiles and sectors. Her current role involves work on innovation with the FET sector in the areas of workforce development, continuing professional development and technology-enhanced learning.
Book your FREE place at WOW Summit Today via Eventbrite.
There are no upcoming Events at this time.
For further information, contact us at: